Join OnX Canada and IT World Canada on September 24 at STK Steakhouse in Toronto for the CIO Summit, an executive-level discussion on the future of networking strategies that combine and integrate SD-WAN, Network as a Service (NaaS), and Unified Communications as a Service (UCaaS) technologies to support the constantly evolving demands of today's enterprise.
CIO SD-WAN Summit features OnX Canada expertise
Panel members will include:
Joe Putnick
Vice President and Principal Communications Practice
OnX Canada
Joe specializes in leading high-performance teams that consult, design, and deliver data networking and communications solutions to customers across all industries. Joe has held leadership positions in operations, sales, product development, and management during his tenure with OnX and has more than 24 years of experience in the networking-telecommunications industry. He is a veteran of the United States Marine Corps.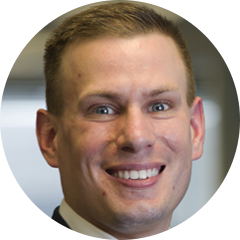 Jon Lloyd
Director of Cloud Networking, SD-WAN, and NaaS Solutions
OnX Canada
Jon has over 12 years of experience designing, developing, and implementing voice communications, connectivity, cloud, and networking strategies for businesses nationwide. He is recognized for his expertise and knowledge and is widely regarded as a thought leader in the SD-WAN marketplace.
Jim Love
CIO and Chief Content Officer
ITWC
Jim Love is an IT leader, consultant, writer and Internet journalist with 35 years of experience across a variety of business and industry verticals. Jim has worked as an executive and a consultant for many large companies in Canada and internationally. Currently, he is the CIO & Chief Content Officer at ITWC–publisher of CanadianCIO, Computer Dealer News (CDN), Computing Canada, Direction Informatique (DI), com, and ITBusiness.ca
CIO SD-WAN Summit to focus on key topics
Our panel of experts will explore the operational, financial, and technological forces that mandate flexible, cost-effective, and future-proof solutions to meet critical enterprise networking demands. Attendees will learn how new technologies can be integrated into current business operations to accelerate the achievement of critical business objectives.
Network with other CIOs and VPs in the Toronto area as our expert panel shares their insight into how organizations of all industries have strategically pursued digital transformation objectives and moved away from siloed decision-making to integrated SD-WAN, NaaS, and UCaaS strategies.
Hear our thought leaders in the networking industry address unforeseen challenges encountered in the move to a cloud-based environment, and the evolution of public WANs to support business demands across different industries. Speak to the impact of emerging technologies on the design and management of enterprise networks, and how the rise of SD-WAN creates an opportunity to integrate with NaaS and UCaaS to manage business outcomes.
Finally, they will suggest actionable analytics and real-time visibility strategies that can enhance strategic business decision-making and offer insight into how UCaaS, NaaS, and SD-WAN can provide streamlined management with single-provider support.
Register for the Summit and download the SD-WAN CIO Toolkit to learn more.