Network executives are increasingly being asked to integrate Software Defined-Wide Area Networks (SD-WAN), Network as a Service (NaaS), and Unified Communications as a Service (UCaaS) to streamline management and create real business outcomes.
Join OnX Canada for the CIO Summit with IT World Canada on September 24 at STK Steakhouse in Toronto to learn how digital transformation strategies and actionable analytics can improve business decision-making.
Network with other CIOs, VPs, and directors in the Toronto area as OnX executives and industry experts share insights into how organizations have moved away from siloed decision-making in favor of integrated digital transformation solutions. 
Featured panelists and topics of discussion
Our panel of experts will include:
Jim Love
Moderator
CIO and Chief Content Officer
ITWC
Joe Putnick
Vice President and Principal Communications Practice
OnX Canada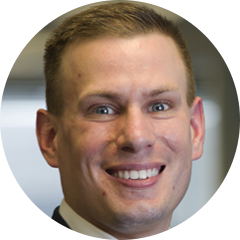 Jon Lloyd
Director of Cloud Networking, SD-WAN, and NaaS Solutions
OnX Canada
Our expert panel will explore operational, financial, and technological mandates for flexible, cost-effective, and future-proof solutions to meet critical enterprise networking demands. Attendees will learn how new technologies can be integrated into current business operations to accelerate the achievement of critical business objectives.
The panel of experts will:
Discuss how they have helped thousands of clients overcome challenges posed by moving to a cloud-based environment.
Discuss how OnX solutions are changing how network infrastructures are designed, developed, and deployed.
Address CapEx versus OpEx considerations.
Provide strategies on how to justify digital transformation investments using new metrics to calculate ROI from the modern enterprise network.
Register for the CIO SD-WAN Summit here or download the SD-WAN CIO Toolkit to learn more.